This wrap of last week's top picks is proudly recommended for you by Correxiko, The Collagen Experts.
---
Recommended for you:
Are you ready to discover which combination of products work best for YOUR hair, skin, and nails? Ready to put those aching joints and muscles to rest?
Take the Correxiko 30-second needs analysis quiz and find your inner glow today.
---
Anti-Aging:
Over 45? Rejuvenate your hair, skin, and nails in just 30 days.
When skin, hair, or nails are in optimal health, there's no need to reach for emergency care "supplements" (such as hair treatment shampoos, oily foundation concealers, and artificial nails). A structural protein, collagen works as a building block to support your skin, teeth, hair, bones, nails, joints and vital-organ tissue.
---
Joint Health:
Pain alleviation begins by determining the cause of your pain, and then treating it. While some pain killers may be effective for you, the long-term effects on your gut, skin, moods, hair, heart, nails, and appetite are disastrous. Healing is a process that begins from within, on a cellular level.
After decades of research into collagen and its health benefits, results overwhelmingly show that the inclusion of collagen peptides in everyday diets leads to various improvements in health, including joint pain and muscle aches, and in the condition of your nails, hair, and skin.
---
Discussion points:
The antidote for stress, laughter and humor make it almost impossible to feel down or heavily-burdened anymore. Coping with today's stressful lifestyle is not easy, and laughter unlocks these amazing health benefits (even if you're faking it).
---
Diet and Detox:
Keeping the calories off is a breeze with this handy 10-minute-a-day guide to burning calories in a fun way that doesn't include counting them.
---
Social media:
Did you know that supplementing with Correxiko's high-quality collagen product range helps restore natural collagen production in your body?
---
Product spotlight:
Hair thinning? Nourish your hair with specifically formulated nutrition that targets your hair follicles for stronger, smoother, longer and shinier hair.
Shop the Correxiko Women's Hair Supplement now
---
Supplementing a healthy diet with marine collagen can help to improve your health.
Check out these key benefits of Correxiko's Marine Collagen range:
Skin Rejuvenation.
Healthy Nail Growth.

Promote Weight Loss.

Improve Bone Strength.

Enhance Workout Effects.

Heal Faster.

Promotes the Quality of Your Sleep.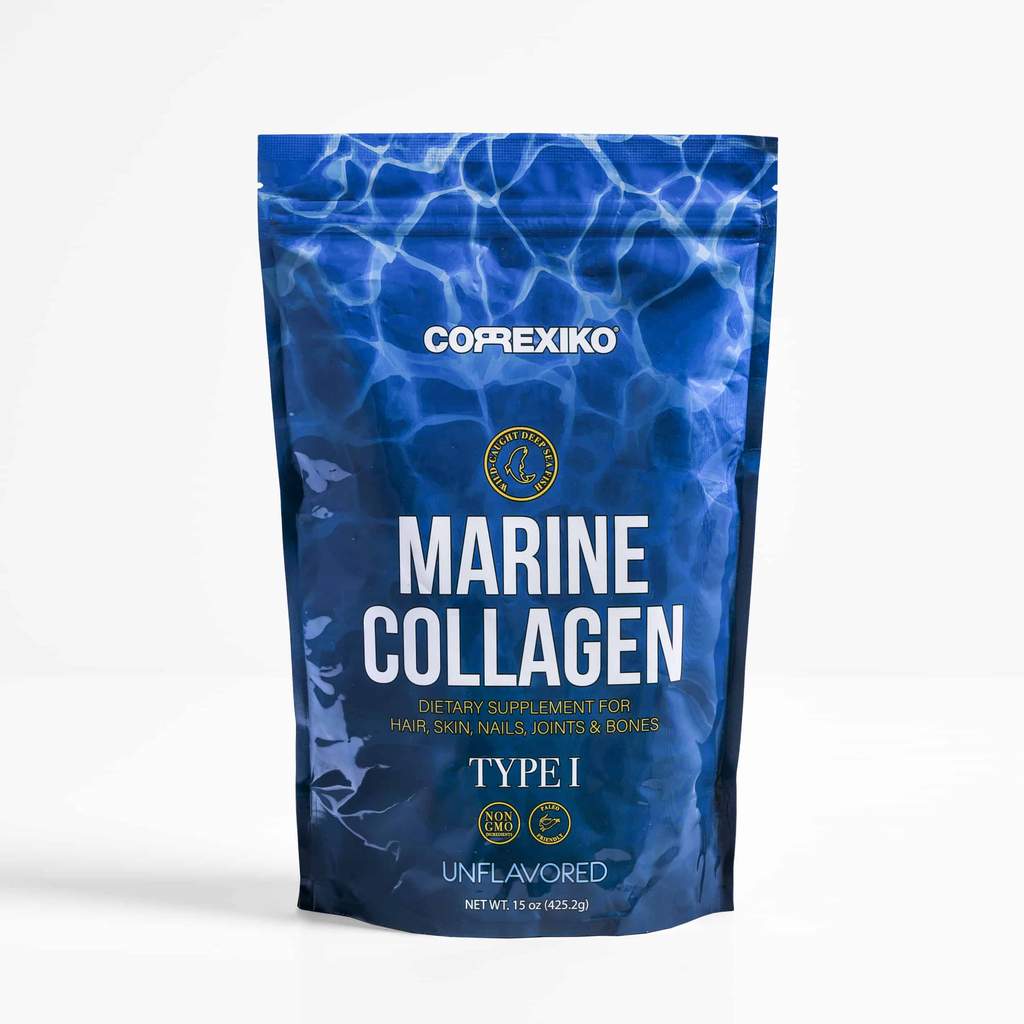 ---
Hungry for more?
JOIN THE CORREXIFY NEWSLETTER
Sign up to our bi-weekly email newsletter packed with collagen recipes, and reliable tips on healthy hair, skin, nails and joints.
Plus, enjoy 10% off with your first purchase and FREE SHIPPING on all purchases above $/£/€100.