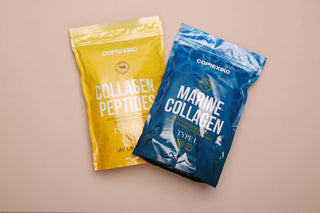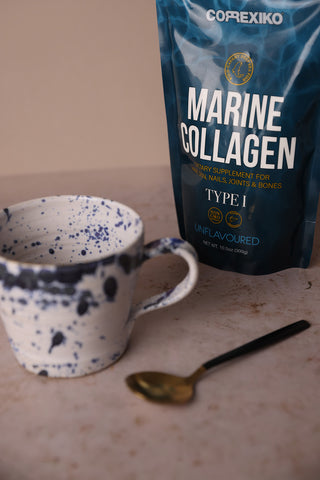 the science behind the brand
I trained in Medicine at Kings College and was an NHS specialist gastroenterologist. But medicine was never my calling and, causing immense upset to my doctor dad and all the medics in my family, I went into business with high hopes of big money and a giant house in Miami. 
However, my years of working to heal and help my patients began to change how I saw the model of a 'successful business' - I didn't want to pile it high and sell it cheap! I wanted to create something real and offer it for an affordable price. 
I started with a beautiful organic tea company which was sold after a few years and I really didn't know what to do next, so I just hung around the house for a while, probably annoying my wife. But we'd go to stores together and I'd see her interested in these unbelievably unscientific, inauthentic products for her skin and body. She was a huge fan of supplements for anti-ageing. I couldn't believe the nonsense that was in these products, and I couldn't understand how any company could honestly sell these to women and men knowing full well that the low doses, harmful additives and misleading claims wouldn't stand up to any scientific scrutiny.
And that is how Correxiko was born. Lalani and I wanted to offer products that our family, friends, customers, and all members of the Correxiko family, could take with complete trust.
discover the benefits
Correxiko has, over the years, proceeded to take on a life of its own and now I'd like to open up our store and our products to you. I hope you appreciate the integrity of the dream and the products themselves, if you have any questions, please email our team at hello@correxiko.com