ETHICAL & SUSTAINABLE
OUR IMPACT
"I always wanted my products to be effective as they were environmentally friendly, as I was never prepared to compromise the quality of the products I was providing for my customers or the health and environment of the planet", Dr. Dinuk Dissanayake
NOT ALL COLLAGEN IS CREATED EQUAL
Sustainability and ethical sourcing of our collagen have been paramount since Correxiko was founded back in 2012. Our no-compromise commitment to providing pure, premium products means we are confident that our customers are purchasing the highest quality supplement products available in the UK and worldwide. No nasties, fillers, binders, artificial flavours, or sweeteners are added to our products.
Each Correxiko product has been created to medical standards by British medical doctor and gastroenterologist, Dr Dinuk Dissanayake. Correxiko was born from discovering the long-lasting benefits of collagen supplementation and dietary changes to patients' health and overall appearance.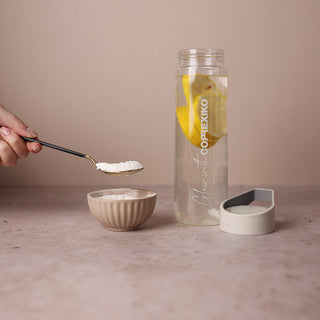 Want to know where our collagen comes from? 
Our Marine Collagen powders are sourced from the pristine arctic waters off Canada from wild-caught deep-sea fish. We use only fish skin, where the highest concentration of pure collagen can be extracted. Our Collagen Peptide powders are from grass-fed, pasture-raised cattle from Argentina. The collagen is extracted through natural processes, using purely hot water, centrifuge and food-grade enzymes. You can rest assured that we can trace every batch of collagen and that all our processes are independently verified.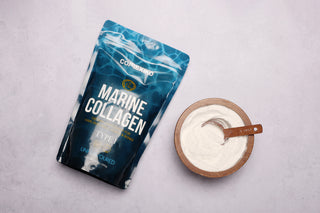 MARINE COLLAGEN
Our award-winning Marine Collagen is the purest type of collagen, sourced from wild-caught, unfarmed fish using only the fish skin, which has the largest concentration of collagen. Correxiko is unlike many collagens on the market which use farmed fish that have been exposed to high levels of pollutants, antibiotics and growth hormones.
Our Marine Collagen is sourced from pristine Arctic Canadian waters, which are highly regulated and follow strict quotas. It's also derived as a by-product of the fishing industry, which might otherwise go to waste, so it is the most sustainable, eco-friendly source of collagen.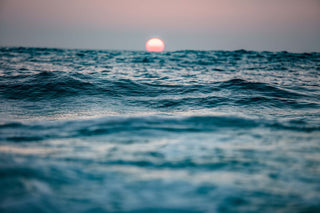 PURE & PREMIUM
The raw material we use to create our marine collagen products is sourced from the Canadian North Atlantic Ocean. The Canadian government regulates the species of fish via the Department of Fisheries and Oceans.
Canada has some of the strictest standards, policies and penalties for illegal fishing, destruction of habitat, and restrictions on fishing practices. The fish stock is monitored by government bodies and third-party scientists to ensure the health and safety of the fish species and habitat.
We only use the by-products from the food fish industry, the fish skins that remain from fish filleting, that would normally go to waste. 
We source from within set quotas, seasons of catch and fishing grounds. We go even further than the regulations require, and we only source fish that are line-caught, not from fishing nets, that can catch dolphins, turtles and other marine life. 
We work very closely with our fishing partners, who provide detailed information on the catch areas, species, vessel names and process facility names and addresses to confirm the origin of the raw material supply, so all material is fully traceable.
We have a strong commitment to ensuring that our marine collagen is sourced from sustainable, well-managed fish stocks and caught using legal fishing practices.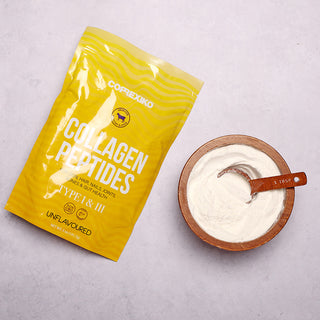 COLLAGEN PEPTIDES
Correxiko Bovine Collagen is a pure, high-quality collagen sourced from free-range, pasture-raised cattle in Argentina. We choose to work with farms that have strict protocols regarding animal welfare to ensure the cattle have lived a long and happy life, spending their time roaming free on grass. Many collagen brands on the market will source from factory farms where growth hormones and antibiotics may be used on a long-term basis, but not us.
Every pack of Correxiko Bovine Collagen is fully traceable to the individual farm it came from, and independently 3rd party verified, so you know you are getting collagen peptides you can trust.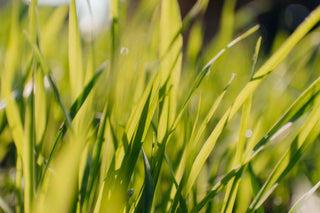 ETHICAL & RESPONSIBLE
Our bovine collagen is sourced from a small, independently owned farm in Argentina*.  
We know the providence and source our bovine from farms with full traceability from start to finish. 
The cattle are pasture-raised and free to roam. They are purely grass-fed, and the whole process is independently verified. 
Our collagen is a high-grade quality source and never from bone (this is very common in the collagen industry to use this source) because of the intensive chemical process needed to release collagen from the bone. We only use collagen from hide and never by acid extraction. Our process uses hot water, centrifuge filtering and food-grade enzymes.
* We do not source any collagen from Brazil and never have been associated with any farming business in Brazil because of the Amazon deforestation issues there, which we have been aware of and have never worked with these suppliers due to the issues with this. 
We continuously work to improve our collagen products and production. Recently our manufacturing facility has switched to 100% green energy and to support our sustainability commitment further, we have joined the Green Spark earth-positive campaign for every order a customer places, we pay for 5 pieces of plastic to be taken out of the ocean.
To keep up to date with our latest initiatives, please sign up for our weekly newsletter.