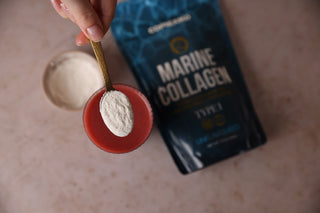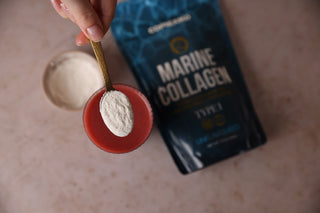 HOW TO USE COLLAGEN
Inspiration & ideas for adding collagen to your every day
Simple ways to add Correxiko to drinks and food
Correxiko Collagen powders have a neutral taste, making them an easy addition to drinks and foods. Our collagen powders mix easily with coffee, lemon water, hot chocolate, smoothies and you can even add them to cereals and porridge as the powder is heat-stable.

Download our FREE recipe book to get you started or watch the videos below for some quick and easy methods.
Collagen & Coffee
Collagen & LEMON WATER
Collagen & OATS
How do I start?
Unlike other brands that use liquid collagen in a measured dose, Correxiko powdered collagen allows you to dictate the dosage based on your requirements. 

The beauty of powdered collagen is that it is taste-free, with zero added sugars, sweeteners or additives and can be added to your daily beverages and foods. 

We recommend topping up your dose throughout the day with Correxiko capsules.

If your goal is to improve the appearance and feel of your skin, hair and nails:

Take 4 Correxiko collagen capsules in the morning, followed by 2 rounded tablespoons of Correxiko collagen powder in food or drink throughout the day. Our favourite methods are dissolving the powder in coffee or lemon water.

If you are looking to support joints and ligaments:

Take 4 Correxiko collagen capsules in the morning, followed by 2 rounded teaspoons of Correxiko collagen powder, in a drink of choice approx 45 minutes before a moderate workout.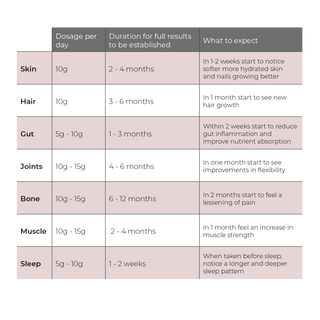 What to expect
Visible results within weeks
In just one month, you may see new hair growth, experience improved sleep and even notice softer, more hydrated skin. We recommend a 3-month course to take advantage of the many benefits of taking a collagen supplement.
If you have any questions about our products, please contact us at hello@correxiko.com or via the chat messenger.