CORREXIKO AMBASSADOR
LISA SNOWDON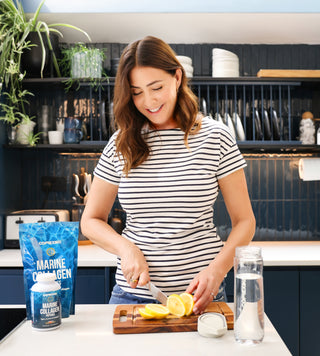 Lisa Loves
Lisa Snowdon is a well-being champion and has been on a mission to help women learn more about holistic health and discover natural beauty solutions to look and feel great at every stage of life - especially so during the peri and menopause years.
"I have noticed so many great things since I started taking it, the list is long! But some of the really obvious ones are in my hair, which has got so much thicker, glossy and silkier since I started. My wrinkles have softened, my skin all over feels much softer, and the menopausal/age-related aches and pains I was experiencing have gone away. I especially noticed this in my knees where I used to struggle with a bit of discomfort, this has gone away."
get ready to feel gorgeous!
Ageing happens to us all, but dry, lacklustre skin, achy joints and 'feeling old' doesn't have to. Whatever your age, we have total confidence that Correxiko can help you experience more radiance and vitality from the inside out. 

How? Because thankfully, science proves that taking care of ourselves and giving our bodies the correct nourishment, such as collagen, omega-3, and vitamin C, can help our skin glow brighter, our hair and nails strengthen, alleviate stiff, achy joints and help us repair and rejuvenate more effectively, so we are able to look and feel our best.
Introducing the brand new Lisa Snowdon X Correxiko box - everything you need to see and feel the transformative affects of supplementing with collagen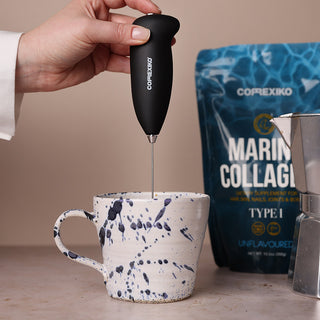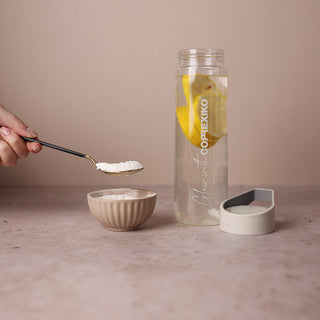 How to use collagen powder
Unlike other brands that use liquid collagen in a fixed dose, Correxiko powdered collagen allows you to dictate the dosage based on your requirements. The beauty of powdered collagen is that it is a neutral flavour, with zero added sugars, sweeteners or additives and can be added to your daily drinks and foods. Using the scoop provided*, add one scoop to your chosen drink or food in the morning followed by 4 capsules at any time throughout the day.

* 1 scoop provides 10g of collagen. 1 scoop is equal to 2 level tablespoons.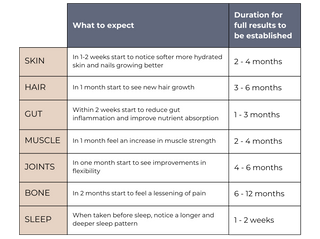 What to expect
In just one month, you may see new hair growth, experience improved sleep and even notice softer, more hydrated skin. We recommend a 3-month course to take advantage of the many benefits of taking a collagen supplement.
If you have any questions about our products, please contact us at hello@correxiko.com or via the chat messenger.